About Las Vegas
For information about things to do in Las Vegas visit http://www.lasvegas.com/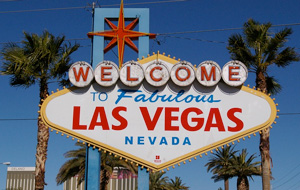 Las Vegas, an ever-changing fantasy-land of a city, has seen unbelievable expansion since it emerged from the desert just over 100 years ago.
The sights and sounds of Las Vegas are enjoyed by millions of visitors every year. They stay in some of the most glamorous, unique hotels in the world. They eat at five-star restaurants and expansive buffets. They play at casinos, pools, health spas and golf courses. Sometimes (many times, actually) they even marry each other.
You will be dazzled by Vegas, but the sheer number of things to see and do can seem overwhelming.