Buddy Buttons
You're my Buddy, so I bought you a Button!
For a fun way to wear your union pride and share those sentiments with your fellow delegates, visit the PEOPLE booth to purchase Buddy Button pins for $1 apiece!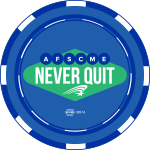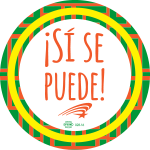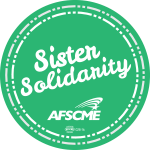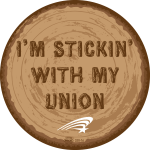 Surprise your colleagues and pay it forward by buying someone a buddy button and leaving them a note on the Buddy Button Board on the opposite wall of the PEOPLE booth. Throughout the convention, your buddies will check the board to see who left them a Buddy Button note! With note in hand, proceed to the PEOPLE Booth to redeem your button. Whether you pay it forward at convention, or purchase a bunch to take home to your AFSCME co-workers, Buddy Buttons are a fun and colorway to wear our union message!
Buddy Buttons and note cards are available at the PEOPLE booth. Choose from 4 expressions of union pride including, "Sister Solidarity," I'm Stickin' With My Union," "Si Se Puede!," and "Never Quit."
All proceeds from Buddy Button sales benefit AFSCME PEOPLE.
Contributions or gifts to AFSCME PEOPLE are not deductible for federal income tax purposes. All contributions to AFSCME PEOPLE are voluntary and will be used for political purposes. Contributions are not a condition of membership or employment and refusal to contribute is free of reprisal. Any contribution guideline is merely a suggestion, and you may contribute more or less than that amount and will not be favored or disadvantaged due to the amount of your contribution or decision not to contribute. In accordance with federal law, AFSCME PEOPLE accepts contributions only from AFSCME members, executive and administrative personnel, and their families. Contributions from other persons will be returned.